For GUARANTEED SECURE Credit Card orders, just click the PAYPAL BUY IT Button. Or send Check or Money Order, along with name, address (shipping address, if different from resident address) and phone number to:
AEROSPHERE
4422 Cobalt Drive,
Harwood, MD 20776
For more information e-mail sales@aerosphere

"A Thriller for the 21st Century"
SECOND EDEN
For NOOK at Barnes & Noble...
Also available from AMAZON in KINDLE version:
$3.99
SECOND EDEN Other versions available online at the following stores:


Norman Rockwell's Man's First Step on the Moon. Special promotional price: $75, plus $14.95 Shipping, insurance and handling. More info.

Lt (j.g.) George H. W. Bush Flying a Grumman TBM Avenger 1943, by renowned artist Ted Wilbur. Special promotional price $50 plus $14.95 shipping, insurance and handling. More info.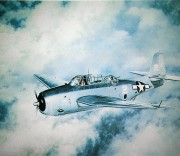 Your Satisfaction Fully Guaranteed
Aerosphere makes the following guarantee on any of your purchases: If you are not completely satisfied, you may return the item or items within 30 days for a full refund. (Limited edition prints must be returned undamaged in the original packing material and insured for the return. In other words we have to be able to resell the item, so it has to be in original condition.) We appreciate your business!